About the Staff
Ed Finck has been an avid diver since 1989. Diving the East coast and sharing his passion with others. He became an instructor in 2004 and since that time he became a Platinum Pro instructor in 2011. His love for the water and the sport has also gotten him the SSI Platinum Pro Diver award, the Platinum Pro5000 Diver card is the calling card of the world's most elite water explorers. He holds ratings from Scuba Rangers all the way through Instructor Certifier. Ed is also a Classified Instructor which consists or training people with disabilities and their buddies to dive and experience the underwater world. The underwater world was the setting for his wedding in January of 2010 where he and his wife Donna exchanged vows and had their honeymoon at the Jules Undersea Lodge in Key Largo, FL .

Ed is always up for a challenge and learning experience so much so that in 2010 he participated and won the Ultimate Diver Challenge in Cozumel Mexico. This TV reality show tested the divers knowledge and stamina in different events over 2 weeks it aired on the NBC Sports Network in 2011. He then won the next Ultimate Diver Challenge in 2012 held in West Palm Beach, FL.

Ed's other passion is looking for the extinct Megalodon Shark teeth. A fellow diver once told Ed that "He could find lost time". Ed is always saying that "A good diver is always learning".
Craig Goheen has been an SSI Instructor since 2005. He achieved Platinum Instructor rating in 2012 and also holds certifications as an Advanced Open Water Instructor, Specialty Instructor, Equipment Repair Technician, and Assistant Instructor- Instructor. Craig is an instructor for the SSI Classified Scuba program at Woodbridge Scuba; a program which introduces people with physical disabilities and their caregivers to the underwater world as certified scuba divers. He also is an instructor for CPR, First Aid, Oxygen Administrator, and AED. Craig, along with Tim Manville are assistant professors for scuba at Northern Virginia Community College.
Bud Haney started diving in 1995 after snorkeling in Cozumel and seeing divers below having more fun. He was certified as a Padi Advanced Open Water Diver before doing a cross-over to Scuba Schools International in 1996. He soon realized that he would like to enter into the professional level of diving and became a Dive Control Specialist in 1998 and assisted other Open Water Instructors for five years. He then became an Instructor in 2004. He is now an Advanced Open Water Diver Instructor, Dive Control Specialist Instructor and an Adaptive Scuba Diving Instructor with SSI and the Dive Pirates Foundation. He also is an assistant Scuba Diving Instructor at George Mason University. He loves planning and leading dive trips to the Caribbean and even certifying students while there. Bud can be found holding down the fort while Ed and Donna are off playing.
Tim Manville has been diving for about 10 years. He has been instructing for almost 1/2 of that time and holds ratings for instructing Open Water, Advanced Open Water and many specialties. Of all Woodbridge Scuba instructors Tim is considered to have the easiest going disposition and is often commended for the helpfulness he provides students. Tim has made many dives of the NC coast, Ontario as well as the Florida Keys and he has conquered the U-1105, one of the tougher dives of the local area. Tim also teaches scuba with Woodbridge Scuba's Northern Virginia Community College Scuba class.
Jon Baker learned to scuba dive in 1991 on a dare from his roommate and just couldn't stop. After advancing through the ranks of PADI to Dive Master, Jon crossed over to SSI in 1998 and attained Open Water Instructor in 2005. Jon is now an Advanced Open Water Instructor and also teaches Scuba Diving merit badge for the scouting program. Whether diving with sea lions in the kelp forests off the West Coast, the clear waters of the Caribbean or even a local quarry, Jon's up for getting wet.
Bob Flenniken Bob Flenniken started diving in 1968, attending the Navy's four-week Submarine SCUBA School in New London, CT. He is a currently Divemaster Instructor and teaches over 20 specialties, including Decompression Diving. Bob holds a technical certification with doubles to 200 feet with trimix. In addition to pristine locations like Bonaire, Bob also enjoys the challenge of diving the Cooper River in South Carolina with very limited visibility, alligators, and strong currents, looking for artifacts and prehistoric sharks' teeth.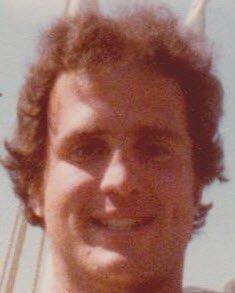 Tom Novak was certified as a scuba diver in 1976. His Uncle Joe got him interested in diving when Tom was growing up. Now he is one of Woodbridge Scuba's newest Instructors. Tom's diving career includes being certified and working as a commercial deep sea diver for several years in the Gulf of Mexico and the North Sea and proposing to his wife Renee 107 ft, below the surface in Roatan, Honduras. Tom could only dive occasionally while flying and jumping out of airplanes during his Air Force career but never lost his passion for the sport. When he walked into Woodbridge Scuba and saw how Ed and Donna prepared and trained their new and old divers, and saw the opportunity for experiencing different types of dives and travel - he knew this was the place to dive.
Tony Mask began diving in 1995 on a whim while home on leave from the Army visiting family. Since that time, he hasn't missed an opportunity to be underwater searching the other part of the world only divers can enjoy. Tony is an avid Spero (spearfisherman), so much so that for 22 years he never entered the water without a speargun in his hand, ha! Tony is a disabled Vet who served a total of 13.5 years in the military and continues to serve thru federal employment and vicariously thru his wife's (Tina), military career. Tony began his professional diving career with PADI where he obtained Master Diver and Dive Master. After obtaining Dive Master he decided to change training agencies to experience other training techniques. His philosophy is that you should experience as many new opportunities as you can; otherwise how will you find that perfect shoe that becomes your favorite "old shoe." Well, he must have found his old shoe with SSI and Woodbridge Scuba because he hasn't stopped climbing the professional ladder since coming on board two years ago. Since then he's become an Open Water Scuba Instructor, an Advanced Open Water Instructor, and earned 23 specialty instructor certifications so far! Busy guy! Currently he is continuing to work toward the Dive Master Instructor rating. Tony is a repair technician for many common regulators on the market and is also a Hollis Rebreather repair technician. With all that tinkering with and fixing gear it was inevitable that he caught the "tech diving" bug and enjoys diving his rEVO Rebreather when photographing underwater wildlife, hunting that perfect fish, or exploring the deep lakes, oceans, and wrecks. From beginner to advanced Tony loves teaching it all!
Rich Stuckey earned his Assistant Instructor certification in 2017.
Casey Straub Assistant Instructor